"Ie Cloud" Synchronize the project information with Smart Phone and Tablet.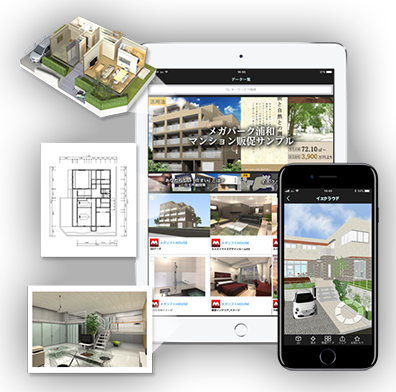 Not only the 3D Archi Designer file, but also the files of 3D models, CAD Data, Product brochure, and building finishing images can be synchronized and displayed on Smart Phone and Tablet. This is a free service with Cloud Licensing.
※Regular price: 9,720 yen (including tax) for maximum 300MB/90 days period.
Ie Cloud