Automatic 3D perspective creation
3D perspectives are generated from 2D plans with just one-click. More than 23,000 materials are included to decorate the plan.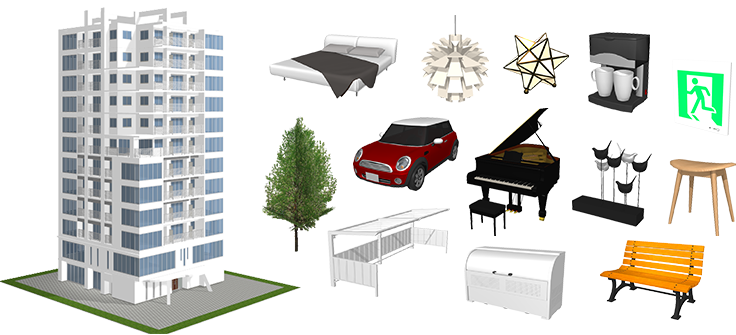 Create your own materials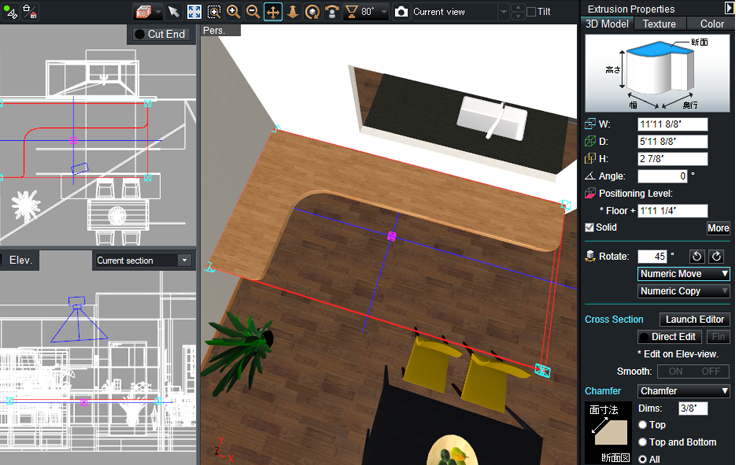 You can create your own materials with the modeling function. Various shapes are available and easily assembled and modified.

Disassemble materials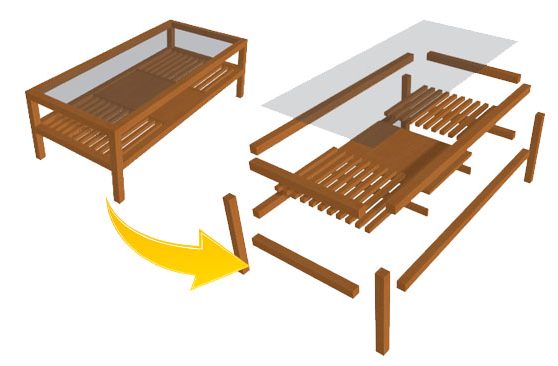 You can disassemble an existing material and modify it by detaching a part or changing sizes.