Floor planning
Create floor plans
It is easy to create a floor plan with 3D Archi Designer. Room layout, window, door, and furniture placement can be accomplished by just dragging and dropping with your cursor.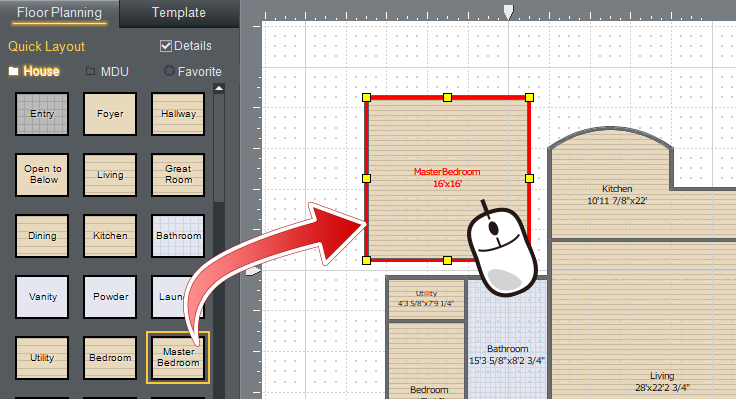 Floor plan duplication
You can copy a entire floor plan and paste to another floor. This is a valuable time saving function when creating plans for an office building or multi-family residential project.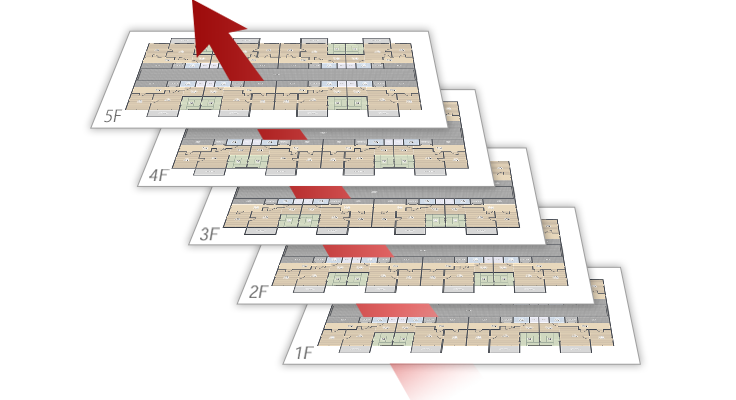 Easy roof designing
You can easily create complicated roof designs. Select from a variety of roof templates to fit your specific design requirements.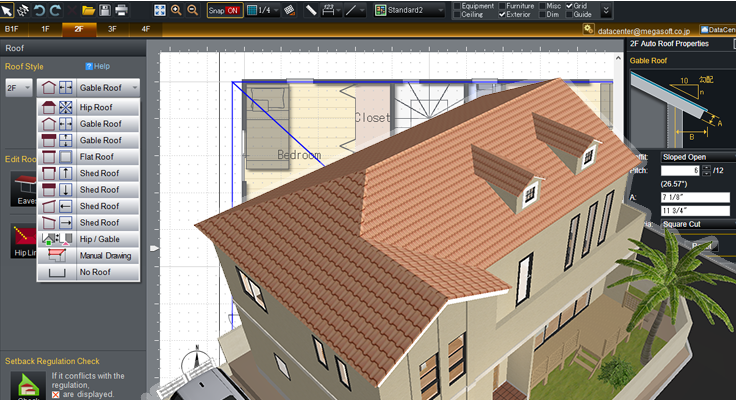 Set-back compliance verification
3D Archi Designer offers set-back verification, which is based on local zoning laws and regulations.