Create floor plans
It is easy to create a floor plan with 3D Archi Designer. Room layout, window, door, and furniture placement can be accomplished by just dragging and dropping with your cursor.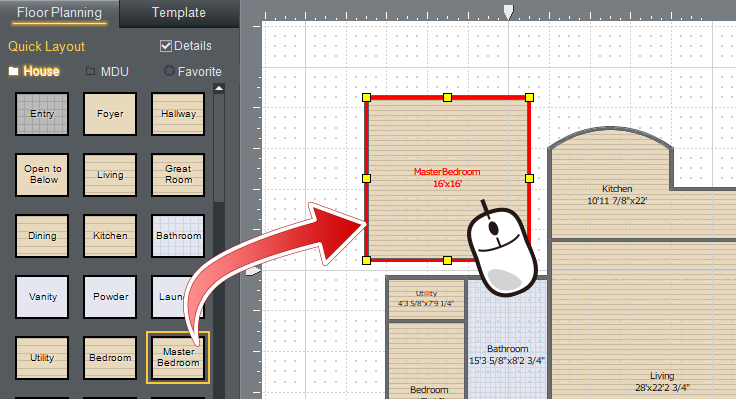 You can create a floor plan just with your computer mouse
You don't have to be a 3DCG or CAD expert. Creating a floor plan is easier than ever.

Useful functions
Land lot trianglulation drawing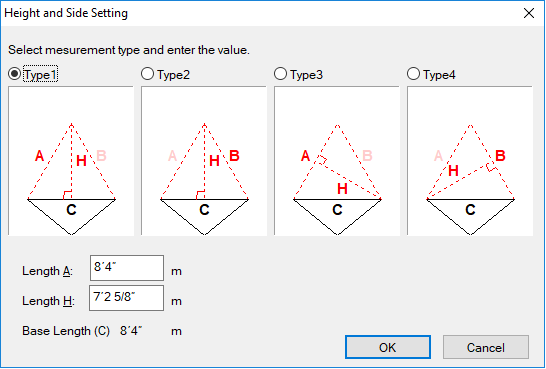 You can draw your building site by triangulation method. All you need are the length of three sides or the length of a vertical line and two sides of a triangle.
Importing a sketch and CAD data
You can import a sketch from a scanner, BMP and JPG. Also, CAD data from Jcad and AutoCAD can be imported.
⇒Import/Export format
Abundant sample data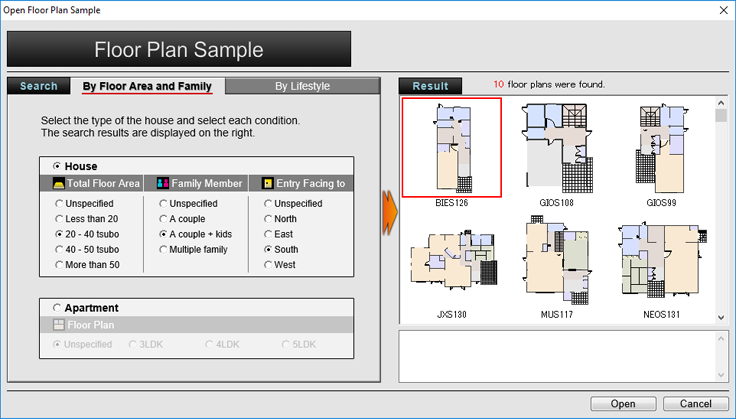 You don't always have to create a plan from scratch. Abundant sample data is available as a template.
Decorate a floor plan
You can change a look of your plan by changing colors and drawing medias.