Professional Commentary
Interviews with professionals in the fields of architecture,
design, traditional crafts, and art in Japan.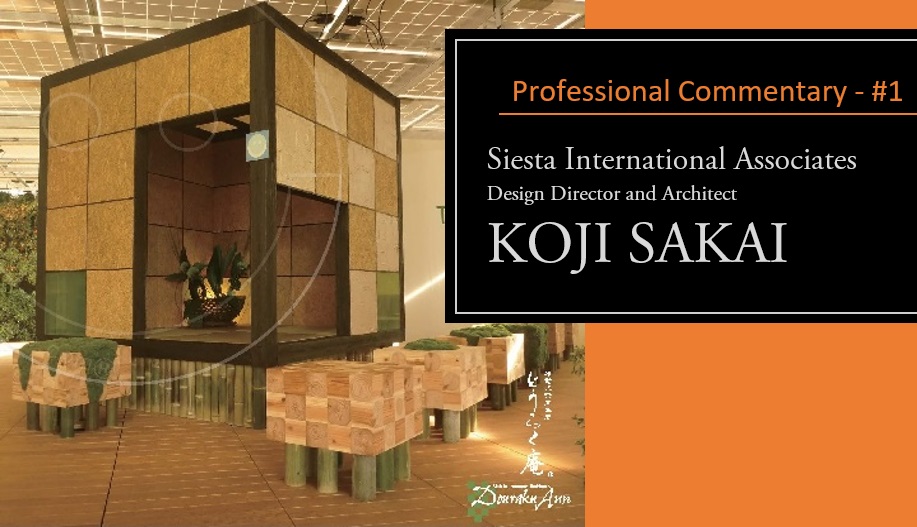 Desirable Japanese design for the world
How a designer delivers the "charm of Japan"?
KOJI SAKAI is a Japanese designer, an architect, and also a product designer. He works on projects not only in Japan, as well as overseas projects such as in Italy and Hong Kong.
Today, he speaks about the "charm of Japan" and his thoughts on the future development of Japanese design.
PROFILE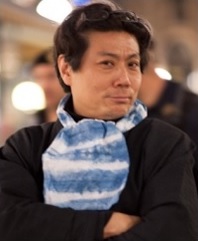 Siesta International Associates (SIA)
Design Director and Architect
KOJI SAKAI酒井 コウジ
Since 1988, he has been working on the design of Italian brands. Back then, he organized the creative unit "Siesta-International-Associates (SIA)" with the slogan "HAPPINESS".
He is currently planning and producing overseas exhibition projects, as well as all kinds of creative work in architecture, design, and branding, while also trying to develop human resources who can work globally in the design field.
External Link
― First of all, please tell us about you career.

K. Sakai : Originally, I was one of the qualified Japanese architects who focused on projects in Japan. At one point, I was involved in a project of an import trading company's showroom and had a chance to go to Italy to select some furniture.
There, I was introduced to architect Vico Magistretti from Milan. He was an architect, and also a product designer who worked on many Cassina furniture and lighting fixtures.
When I think about it now, this encounter was the reason why I became interested in interior products.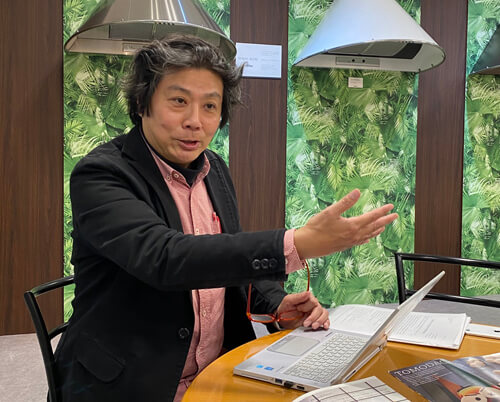 ― Did you often have a chance to go to Italy back then?
K. Sakai : Yes, I had a chance to go to Italy quite often and knew some people there.
I was particularly fond of Milan. Back then, many movements to preserve abandoned towns were going on around the world, and many of them were led by architects. I felt that we could find hints of a solution in Milan.
At that time, only a few Japanese presented their work at Milano Salone, but I was strongly motivated to present my work there. From that point, I started designing interior products, such as original chairs.
― Did you present your work at Milano Salone later?
K. Sakai : Yes, we presented a tea room called "Douraku-ann" in 2010. A two-tatami mat sized tea room is not an uncommon concept, but the uniquness of my work was made with sustainable materials.
It's a tea room that is made with all the good materials from Japan.
I used bamboo and tatami mats for the floor, and made boards by the scraps of tatami mat rush and used it as walls.
In addition, the Revunit * (ACT patent) is used for the metal joints, this is also a "mobile tea room" that can be disassembled/assembled, and reused.
*Revunit …Japan's first wooden mobile unit house that uses the "axial construction method" and the "itakura construction method".
― What kind of feedback did you get?
K. Sakai : I received very good feedback. It was around the time when people start thinking of the value of scraped materials.
The fact of being a mobile unit was also well received, and later it was used at events at Tsutenkaku Tower and Nakanoshima in Osaka. In the planning of Tsumutenkaku *, we also created a red tea room in collaboration with Ken Hamasaki, who is known as a "red artist"!
At TEDx Kyoto in 2012, it was introduced as a contemporary design work that inherits the Japanese traditional style.
*Tsumutenkaku…An art and design event around Tsutenkaku Tower in Osaka and throughout the Shinsekai area.
I think it was great that people around the world become interested in Japanese design by providing wittiness and a place of communication.
― Why do you think people from other countries like Japanese design?
K. Sakai : I believe that people really like the pre-war Japanese style design.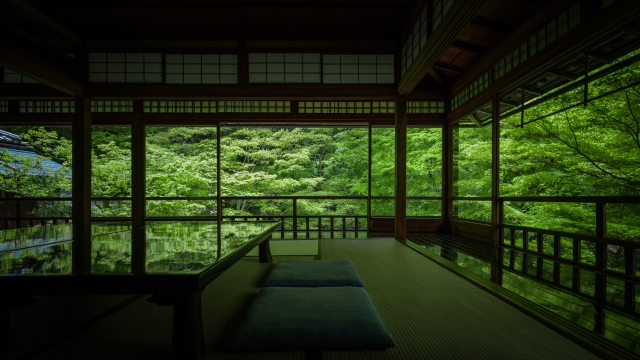 When people hear "Japanese Style" or "Zen Style", they imagine that a dignified appearance, a quiet space for meditation, or a method of incorporating landscape and natural light into a building.
K. Sakai : During and after the Heian era, a large room was separated by partitions and sliding doors.
Then, in the Muromachi era, when Kinkaku-ji temple and Ginkaku-ji temple were built, not many objects were placed in a room, and natural light comes through from the outside across Japanese paper screens. When you opened the window, you could see a beautiful garden.
Until the pre-war era, not many objects were placed inside a large room, and usually, there is Engawa which runs around the rooms on the outside of the building, and a garden was fenced to provide privacy people were able to spend a quiet relaxed time.
Things are changed over world war II. For many reasons, it became common to live in a smaller space, which is unfortunate.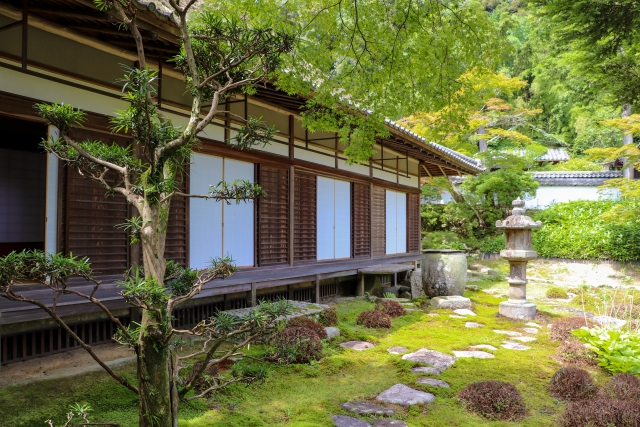 ― What is your outlook for Japanese design in the future?
K. Sakai : When we are only looking at the Japanese domestic market, we will make products with a view to two to three years from now.
Many times, we face restrictions and it is difficult to make drastic design changes. So it may be easier looking at the overseas market with the view to 20 years from now so that we think freely in a creative way. I think, In the long run, we can come up with a new brand image and be able to develop it even further by going this way.
In addition, SDGs (Sustainable Development Goals) have taken root in Europe for years, now it has become more conscious in Japan as well.
From now on, SDGs will be essential when we design or manufacture the products.
The concept of the tea room "Douraku-ann", which I designed, is based on SDGs. I see the value of "vintage" even in old and tarnished items.
― Tell us about an example of how to deliver the charm of Japan incorporate with the SDGs.
K. Sakai : I and other creators collaborated with Washi (Japanese paper) manufacturers and held an exhibition called the "TuTuMu (= wrapping) Exhibition" at Milan Forisalone.
It was an attempt to deliver Japanese culture to the world through Japanese "wrapping" culture.
Japan has a long-standing culture of "wrapping" by paper and cloth to express our feelings of consideration and hospitality.
K. Sakai : It was a small project at the beginning, but as I talked to people about the project in Japan and Milan,
more and more people got involved in the project in very short time.
Scrapped Washi filled in two shipping containers were made into novelty items, many artists and desingers used vintage Washi for thier works,
and Milan's print studio (IL FOGLIO– STAMPERIA 74\B) who liked this project also participated, and so on. The project spread out steadily.
It was a comprehensive example of "Milan's workshop, Japanese traditional techniques, artist's ideas".
The "TuTuMu Exhibition in Mirano" was held for 5 consecutive years from 2013 to 2017.
I hope that people all over the world will stay connected with the word "TuTuMu".
― You teach many students at universities and vocational schools. Do you have a message to young Japanese people who want to become architects and designers?
K. Sakai : I really believe that they should take on the challenge overseas.
It's hard work to create something from nothing by thinking and discussing, and after that, it is important to present their work overseas and get feedback.
It should be a stimulus for them.
Then, I want them to grow so that they can work with "the charm of Japan" which people around the world long for.
― Thank you so much for taking the time with us for this valuable interview.