The Japanese Home
Introducing unique architectural features and designs
influenced by Japanese culture.
Tips for Using Air Conditioners During Summer in Japan
The hottest season in Japan is from June to August.
During this time of year, it becomes very humid, and many individuals may feel even hotter than the actual temperature.
To stay cool and comfortable during the summer season in a Japanese house, here are some tips on how to use an A/C.
A/C in Each Room
Most Japanese houses have individual A/C installed in each room. You run an A/C for a room which you are in.
Lately, A/C have been installed in most rental properties, however, it may not be the case for older buildings.
When searching for a place to live, be sure to check whether the rooms are equipped with an A/C or not.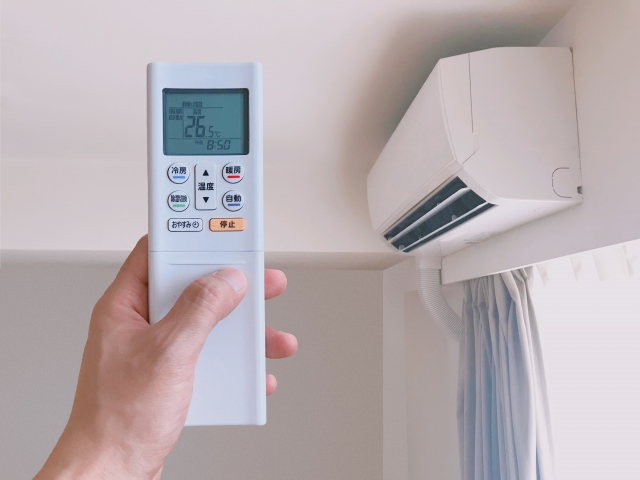 How to Choose an A/C in Japan
Choosing the right A/C for the room size is important.
In Japan, the room size is measured in units of 'Tatami-mats'. A/C are usually categorized by room size, such as 'For Six to Nine Tatami-mats Rooms'. Choose the right one for your room size.
If used in a wooden house with low airtightness, it may not work well and cool efficiently, so it is better to choose a model that can handle a slightly larger number of tatami mats.
If your room is exposed to sunlight, it is profitable a unit that covers the actual tatami-mats plus two tatami-mats.
How Electric Bill Would Be?
As A/C are installed in each room, you may be concerned about your electricity cost. Especially if you have a large family or if you stay at home most of the day.
What is the monthly cost of electricity to run a 24/7 an A/C unit?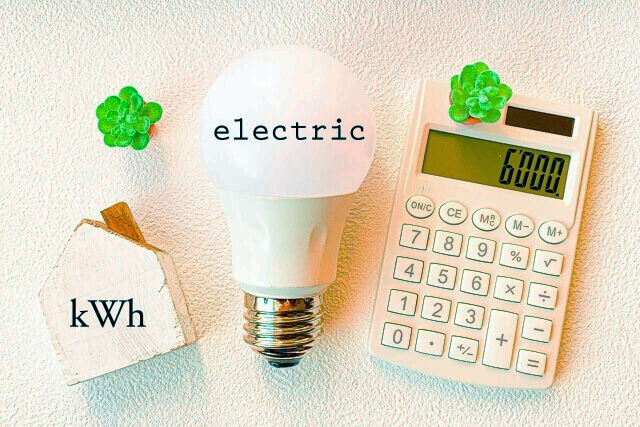 This is an estimation.
2023 A/C models
For Six Tatami-mats Rooms: approx. 10,000 yen/month
For Ten Tatami-mats Rooms: approx. 12,500 yen/month
While it is not cheap, this estimate is if it runs 24/7. If it were used when needed, it would be much cheaper.
Tips for Using Japanese A/C
◆Get Fresh Air Before Turning on the Air Conditioner
Most people turn on the A/C right away when they get home.
Opening a window first to get fresh air into the room is a better idea.
◆Set to the Auto Mode
For high/low setting, it is recommended to set to Auto mode. You may find a button that shows "自動" or "おまかせ" on the remote controller for auto mode. Maintaining a comfortable temperature in the most efficient way is what this will do. As the strong air blows until the room cools down, and switches to low after it cools down automatically, it is also eco-friendly.
◆Keep It on for a Brief Time
The energy constitution is highest when an A/C works to cool a hot room to the set temperature.
If you go out for a short period of time, like just for an hour, it is better to leave the A/C on to save electricity.
◆Pay Attention to Condenser Units
Most Japanese A/C come with condenser units.
It is important to make sure that the condenser unit runs properly. The efficiency of the A/C will decrease, if a condenser unit is placed right next to the objects, or under direct sunlight.
Clean around the condenser unit and create shade with a sunshade cover. The efficiency of the A/C will be improved, and electricity costs will be reduced.
◆Clean the Air Filter Regularly
Dirty air filters can decrease airflow efficiency and slow down the room temperature's rapid adjustment.
Clean the air filter on a monthly basis.
Some newer models have automatic filter cleaning, which is very handy.
◆Have the A/C Cleaned by a Specialist
If the smell bothers you, it's best to have a specialist clean the air conditioning.
Even if you clean the air filter on a regular basis, mold and dust will build up inside the A/C system.
It is recommended to consult a cleaning company every two years if you notice a bad smell or dirt. Spring or fall are the ideal seasons for it.
We have been experiencing extreme temperatures of over 35°C/95°F daily since July this year.
We have heard about people dying from heat stroke at home without an A/C in recent years, and the number of cases has increased.
Saving money on electricity costs is important, but the most important thing is your life.
The A/C is necessary to survive the summer in Japan.
If you're feeling hot, it's important to use an air conditioner without hesitation.