The Japanese Home
Introducing unique architectural features and designs
influenced by Japanese culture.
Japanese Fireplace "Irori" – Vol.1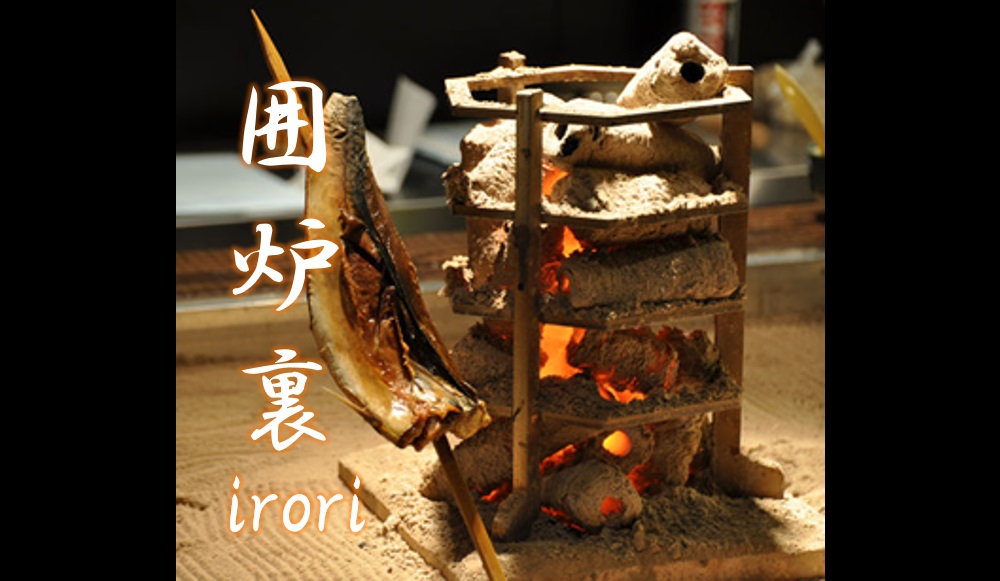 "Irori" in Japanese literately means a fireplace surround by people.
The Irori has a long history of being the center of Japanese daily life, with the prototype of it being created during the Jomon periods (between c. 14,000–300 BCE).
The following three articles will discuss Irori further.
◆ Vol.1 — Ways to Enjoy Japanese Fireplace "Irori"
◆ Vol.2 — The Japanese Irori Installation, Past to Present  … Coming Soon
◆ Vol.3 — Variety of the Japanese Irori  … Coming Soon
Vol.1 – Ways to Enjoy Japanese Fireplace "Irori"
A traditional Irori is tasteful and nice.
However, because some of it's functionalities do not suit our modern lifestyle, variations of the original type are now available in the Japanese market.
Lately, many people are attracted to these Irori and want to install one when they build or remodel their house.
In addition, there are some restaurants serve food that is grilled with Irori.
Visit a Traditional Japanese House with an Irori
You can still see traditional types of Irori in some parts of Japan, with some being in locations accessible to tourists.
The two primary fuels for Irori are firewood and charcoal.
When firewood is used for fuel, you can enjoy the fluctuations of the fire and the wood-burning scent.
Unfortunately, this cannot be experienced with charcoal.
This type of Irori is often found in Gassho-style farmhouses that can emit smoke from the ceiling.
As it also requires a large space to store firewood, this type of Irori is most suitable for large country houses.
An added bonus of the wood fired Irori is that you will have the fun of getting out into nature to chop wood for it!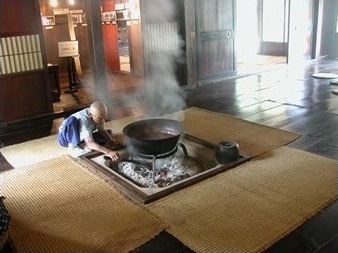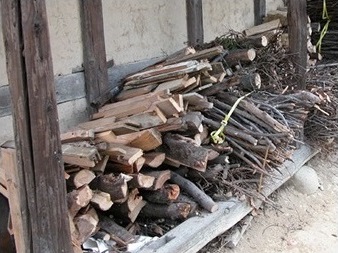 Lately, using charcoal as Irori fuel is more common.
In the same way as a Tea Ceremony, people boil water by using an iron kettle with a charcoal Irori.
As long as high-quality charcoal is used, you don't need to worry about odor or smoke.
You only need to open windows from time to time for ventilation.
Charcoal lasts longer than firewood and can maintain heat and flame, even with a small amount.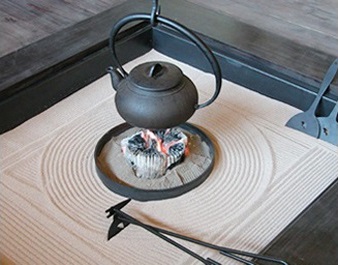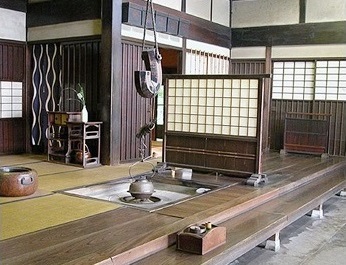 How delicious it looks! The taste of Japan with the Irori
There are restaurants that offer food called "Primitive Grill" in Japan.
Meat, seafood, and vegetables are skewed and grilled over an Irori.
You can enjoy food in the unique atmosphere of Japanese Irori.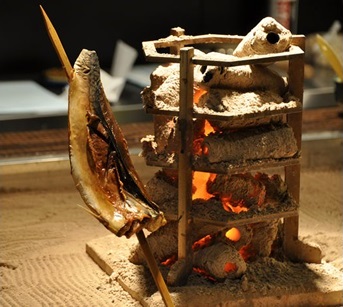 A Primitive Grill restaurant is well ventilated, so you can enjoy your meal comfortably.
When you grill meat or seafood over charcoal at home, flames ignite the grease and causes smoke. You will need to open the window and use a ventilation fan.
It is easier and smoke-free to grill non-greasy ingredients, such as dried cuttlefish, rice cakes, and vegetables on a grill rack.
Hot Sake goes with a piece of dried cuttlefish "Surume" lightly grilled with an Irori.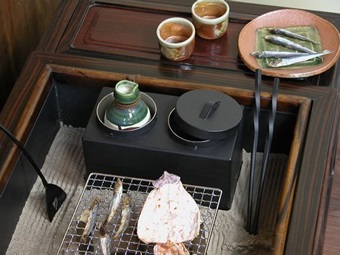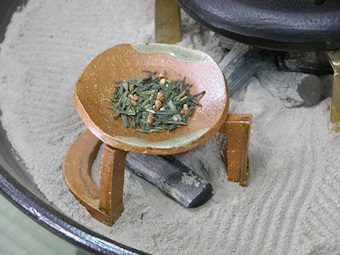 Portable Irori that does not need to be install
Installation work is required to have an Irori at home.
For some people, it is too much to consider. For those people, here is some good news.
A small fire pit or Hibachi that looks just like an Irori is available on the market in Japan.
No installation is necessary and it is removable.
You can use a portable Irori, even on your patio, to experience an open-air Irori atmosphere.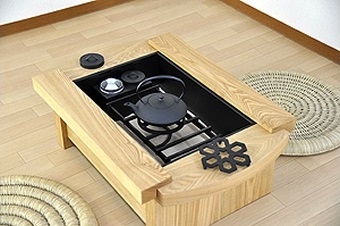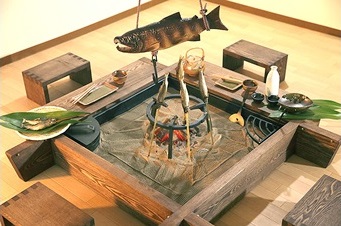 In the next episode, we will introduce the structure of the Irori, and ashes.
Don't miss out.
Interview Cooperation
* * *


Chirori Co., Ltd.


囲炉裏本舗

https://www.fnw.gr.jp/irorihonpo/

Yoshihiro Nagata
TAG