The Japanese Home
Introducing unique architectural features and designs
influenced by Japanese culture.
Japanese Bedding Futon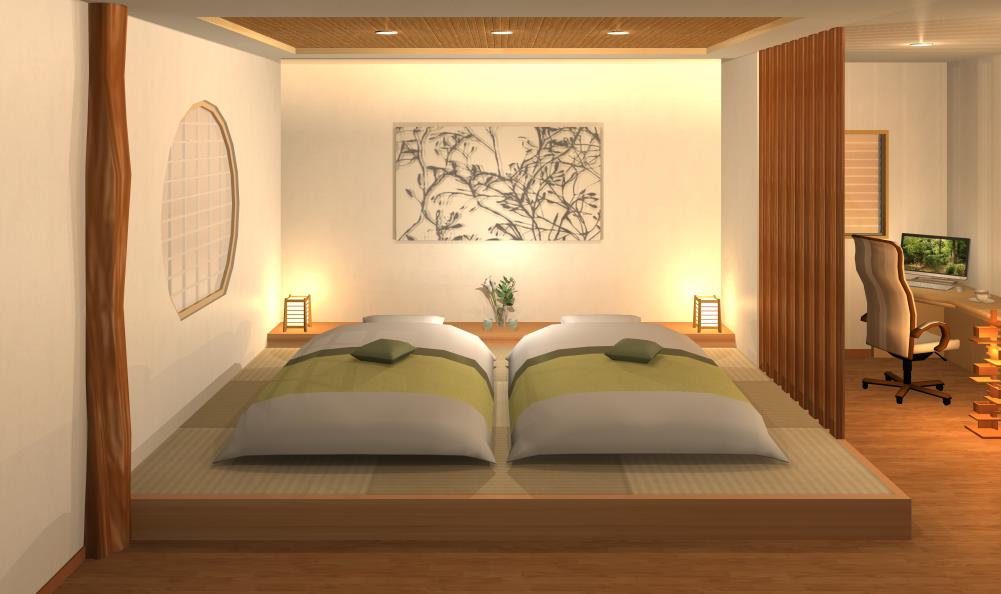 When you hear the word "futon" in the United States, you probably think of a folding sofa bed with a frame.
The Japanese bedding, futon is quite different.

Japanese futons are seasonal
Japanese futons do not have a frame like a bed, and are laid directly on tatami mats or wooden flooring.
The futon that is placed under the body, like a bed mattress, is called a "shikibuton.
The comforter that is placed over the body is called a "kakebuton," and is often thicker than a western duvet.
Traditionally cotton has been used for filling, and polyester or down filled futon which are light and warm became popular these days.
Japanese houses get cold inside in winter, so heavier weight comforters are used to sleep warmly.
On the other hand, during the hot summer months, many people use a large beach towel-like blanket called 'towelket'.
With some reason flower pattern is a popular for a comforter.
Although a comforter itself has patterns, they are usually covered with a cover to keep it clean and make it last longer.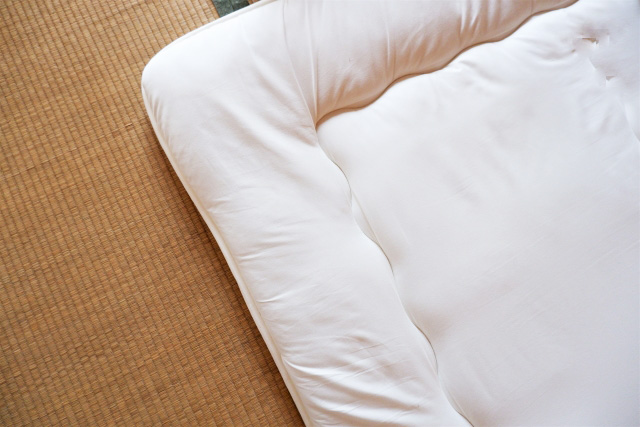 Japanese futon sizes
It may be surprising, but Japanese futon mattresses are actually larger in size than Japanese beds.
If you are tall and want to sleep comfortably in Japan, a Japanese futon may be a better choice you.
Japanese bed vs. Japanese futon
Japanese Bed
Japanese Futon
Single
98cm x 195cm
(38" x 77")
100cm x 210cm
(39″ x 82″)
Semi-double
122cm x 195cm
(48" x 77")
120cm x 210cm
(47″ x 82″)
Double
140cm x 195cm
(55" x 77")
140cm x 210cm
(55″ x 82″)
Queen
170cm x 195cm
(67" x 77")
160cm x 210cm
(63″ x 82″)
King
194cm x 195cm
(76.5" x 77")
180cm x 210cm
(71″ x 82″)

Care of Japanese Futon
Japanese futons can be folded and put away.
Most Japanese who use a Japanese futon fold them every morning upon waking up, and place them in a corner of the room or store them in a closet.
Because they are laid directly on the floor, has not good air circulation, and moisture is likely to be trapped in the futon.
Putting a futon away every day prevents mold from growing on the futon.
In the past, it was common to see people hanging futons over balconies or the edge of windows to dry in the sun.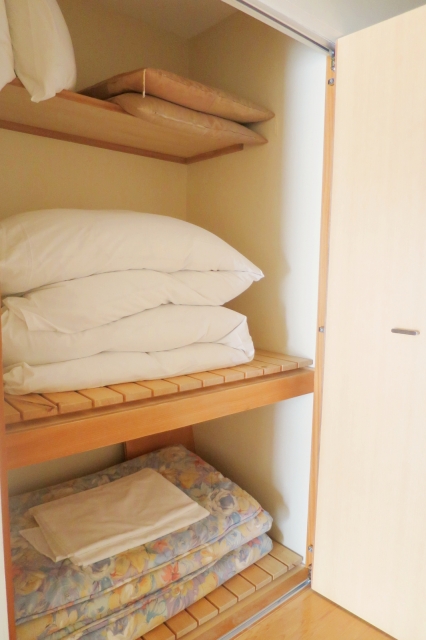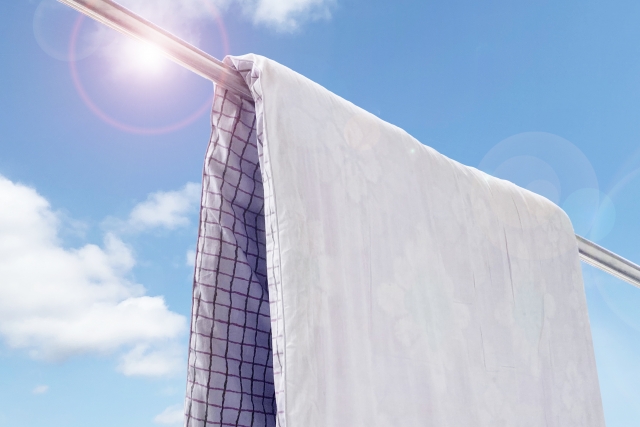 Once you use it, you will love it! Futon Dryer
In recent years, more people live in multifamily residential buildings, sometimes hanging futons on a balcony or the edge of windows is prohibited by a community rule and regulation.
This is where futon dryers come in.
In Japan, they can be purchased for around 10,000 Japanese yen (US$75).
An inflatable drying sheet attached to a machine with a hose is inserted between the comforter and mattress, and after about 30 minutes of drying, the futon becomes soft and fluffy!
Japanese houses tend to be designed to get as much sunlight insid, and good air circulation in the summer, as a result it gets cold inside in the winter.
So, using futon dryer about 30 minutes before bedtime is a good idea during the winter. It makes your futon surprisingly warm and comfortable, and helps falling asleep.
You can also use this futon dryer for a bed also, and it is a popular appliance in Japan.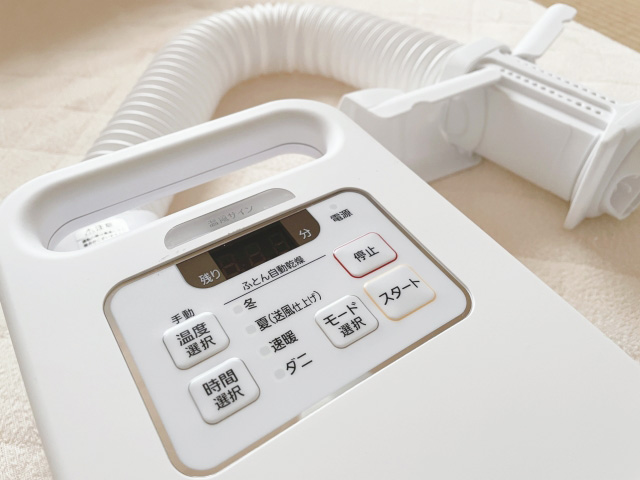 In recent years, it seems that something similar to a Japanese-style futon is available overseas.
If interested, try looking for "Japanese Futon" or "Japanese futon mattress" in your search engine.