The Japanese Home
Introducing unique architectural features and designs
influenced by Japanese culture.
Japanese Home Bathroom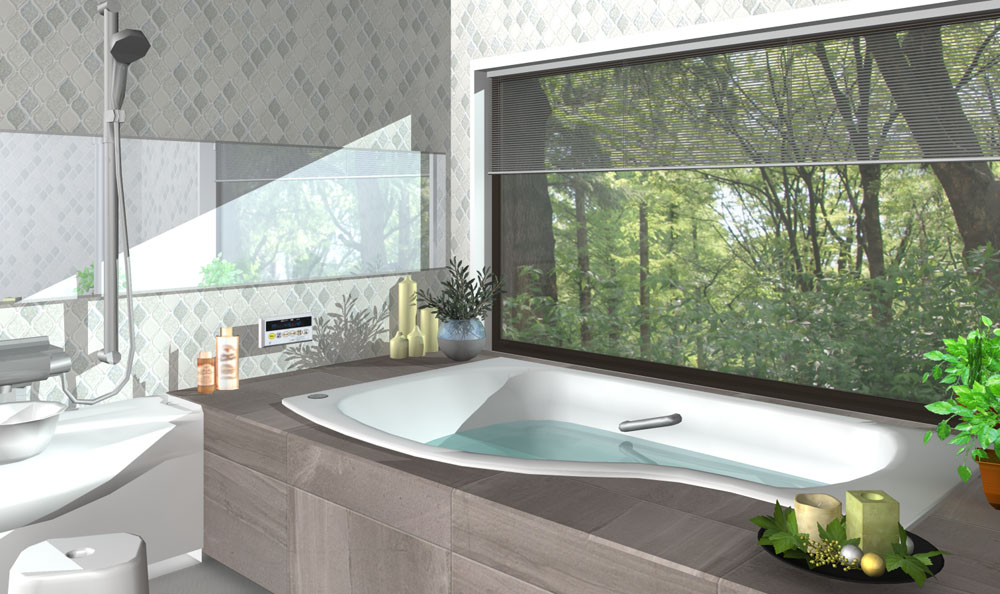 "Furo", a Japanese Bathroom is one of the characteristics of Japanese housing culture.
Here, we will introduce a typical Japanese-style bathroom.

A Japanese bathroom consists of a bathtub and shower space
In most Japanese house, a bathroom consists of a bathtub and shower space in one room.
It is as if a Japanese soaking tube is placed inside a big shower room.
The toilet is located in another room, just like a powder room.
Next to the Japanese bathroom, there is a small "washroom" with a washbasin where you can wash your face and brush your teeth.
It is also called a "dressing room" because you take off and on your clothes before and after taking a bath.
A washing machine is often placed in this dressing room since you take off clothes right there and it is convenient for that reason.

Do not wash your body in a Japanese soaking bathtub.
When you take a bath in Japan, wash your body in the shower space next to the bathtub.
Never wash your body in the soaking bathtub or even not put soap or towels in it.
The Japanese bathtub should be filled with clean and hot water at all times.
The hot water in the bathtub must remain clean even after your bath.
Why is that?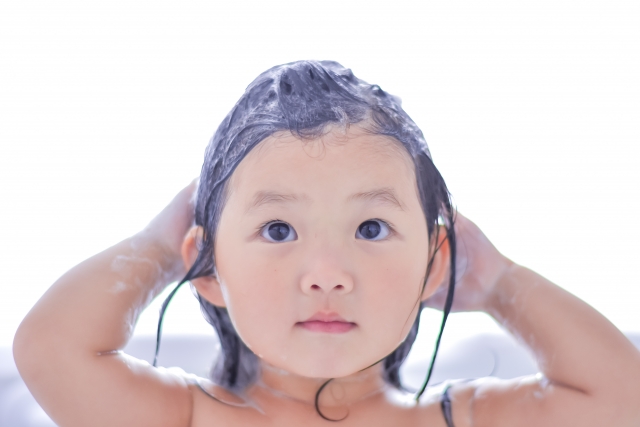 A whole family shares a Japanese bathroom
How many bathrooms do you have in your house?
In Japan, commonly, there is only one bathroom in a home and it is shared by a whole family, and they use the bathroom in turn.
The hot water in the bathtub will not be replaced each time after one person takes a bath.
For that reason, you need to keep the hot water in the soaking bathtub clean.
It is a common conversation in a family asking each other, "Who will take a bath first?"

Enjoy bath time in a Japanese-style bathroom!
For many Japanese, a bathroom is a special place, they spend much time thinking about the bathroom when they build or remodel their house.
The bathroom is not just a place to clean the body.
It is an important space to refresh your soul and body, and relax.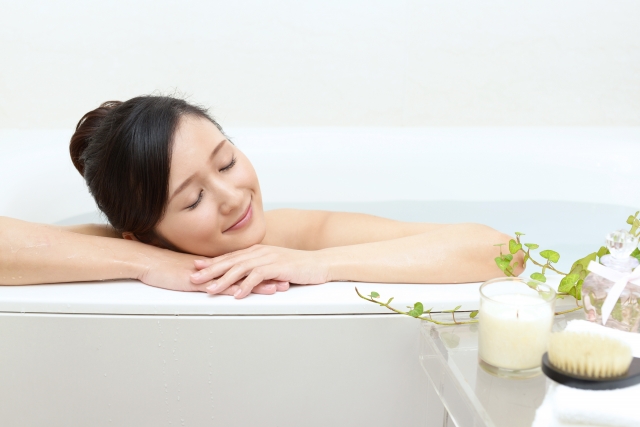 Next time, let's take a look at the Japanese bathroom equipment.