The Japanese Home
Introducing unique architectural features and designs
influenced by Japanese culture.
How to Organize Messy Cables and Cords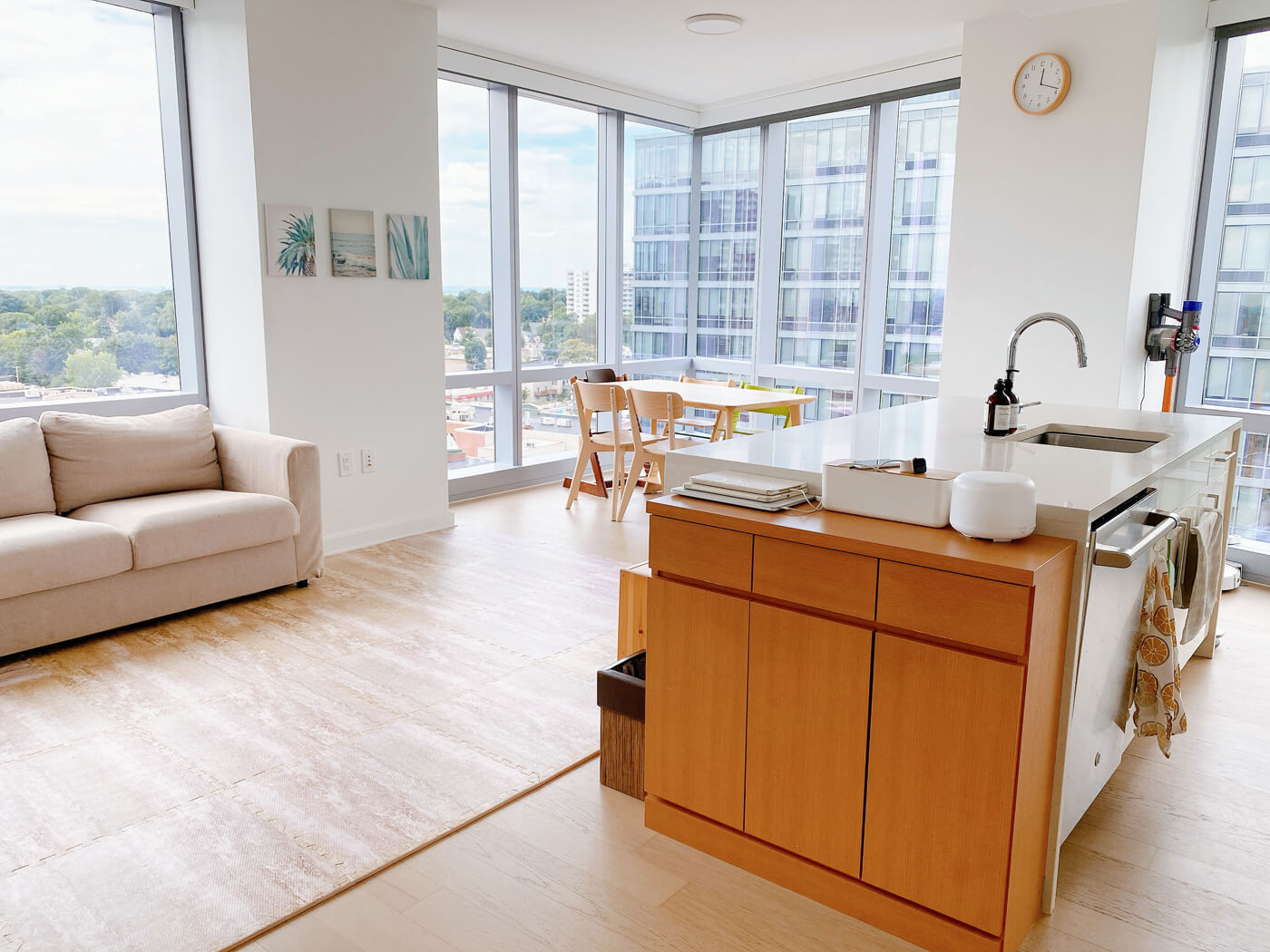 Hi! I'm Sayaka Minami, a Japanese minimalist, and professional organizer.
You may have many electric gadgets with cables and cords, such as TVs, video games, cell phones, and laptops. Don't you feel those cables and cords make your room look untidy and messy?
The cables and codes that come with electronic gadgets are longer than you need for most of the time, and it is difficult to bundle them up and hide them well.
Here are three easy solutions.
1. Use a Cable Management Box
Cell phones, tablets, smart watches, laptops.
You may put several gadgets in the same place, and cables and cords look messy. A cable management box can hide the mess.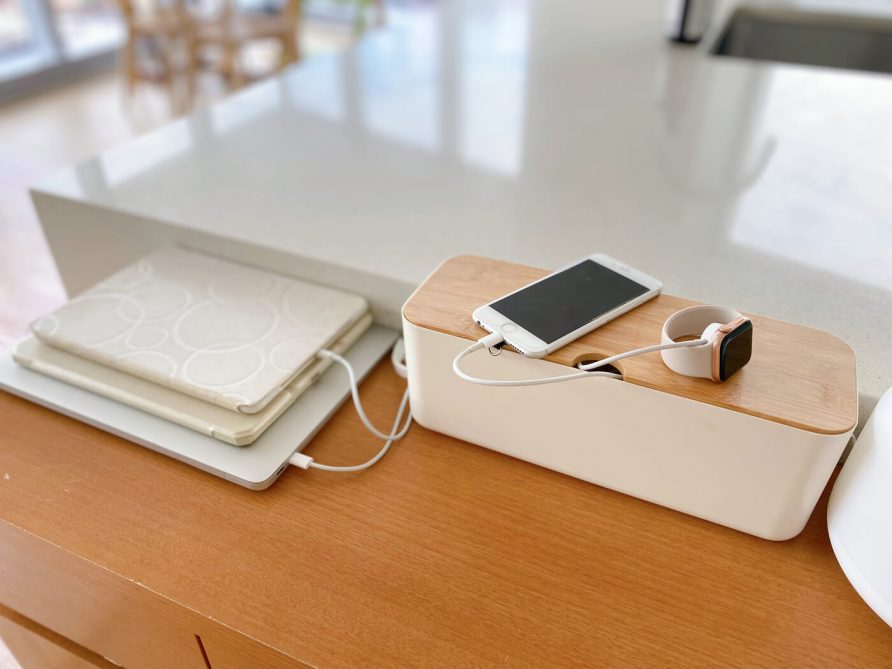 Appearance is important when you choose a cable management box.
A compact box with a color that matches the interior furnishing is a good choice.
It is a good idea to bundle a cable with a cable tie to keep inside the box and leave only the necessary length outside for a tidy look.
2. Bundle and Hide Behind
The entertainment center is where many cables and cords sit together.
If the TV is on a stand, hide the cables and cords behind.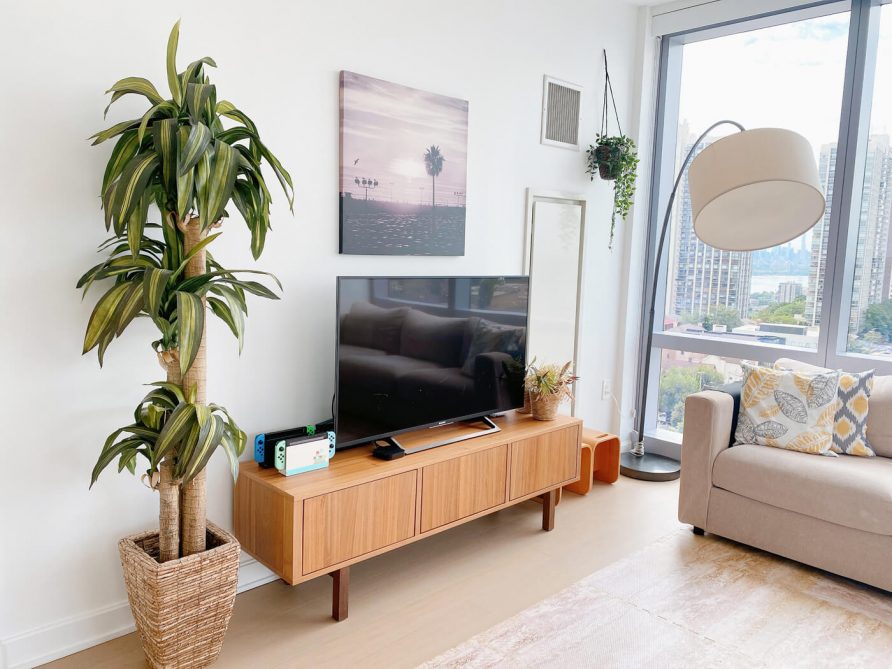 Putting bundled cables and cords in a basket is a good idea.
Since most cables and cords are black, a black basket is a good choice for a cohesive look.
Also, putting cables in a basket makes it easy to clean the room.
Since no one sees behind the TV stand, this will be a good solution without spending your time and money.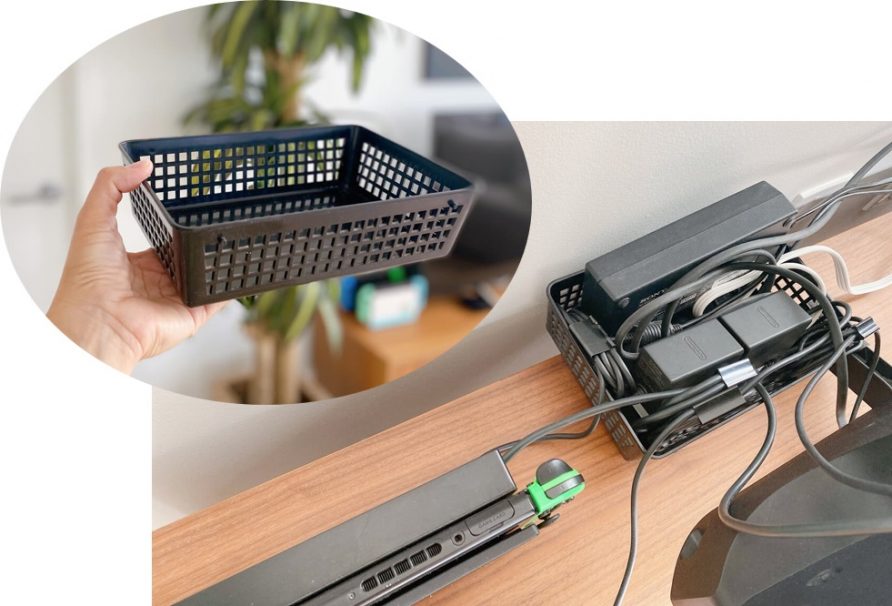 3. Wrap a Code to the Main Body
Wrapping the cord around the main body is the easiest way, and it still looks tidy.
This technique is good for stand-alone items, such as electronic a piano, or a floor lamp. Simply wrap the cords around the main body, adjust the length, and plug into an outlet.
The key is wrapping neatly, but not too tight.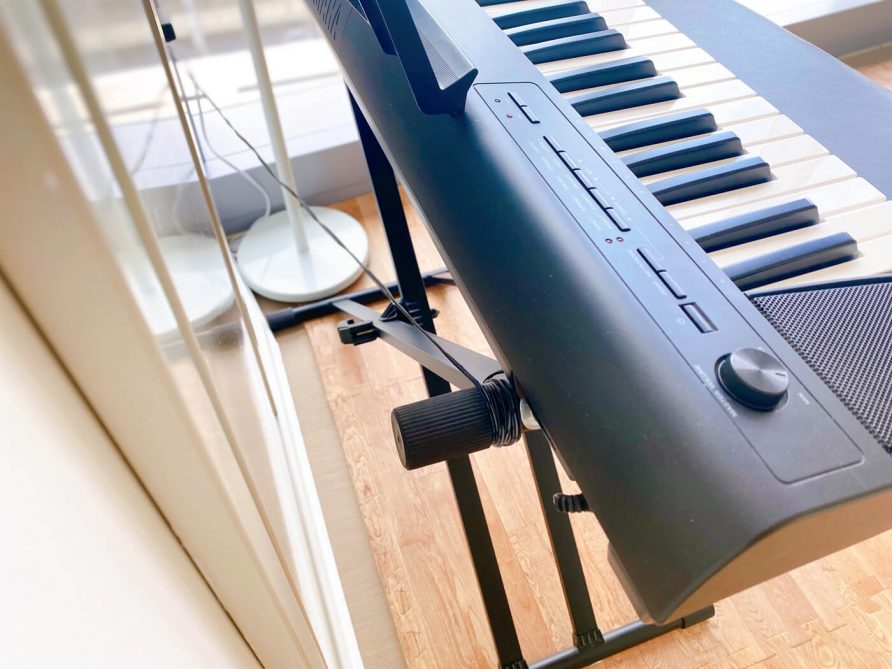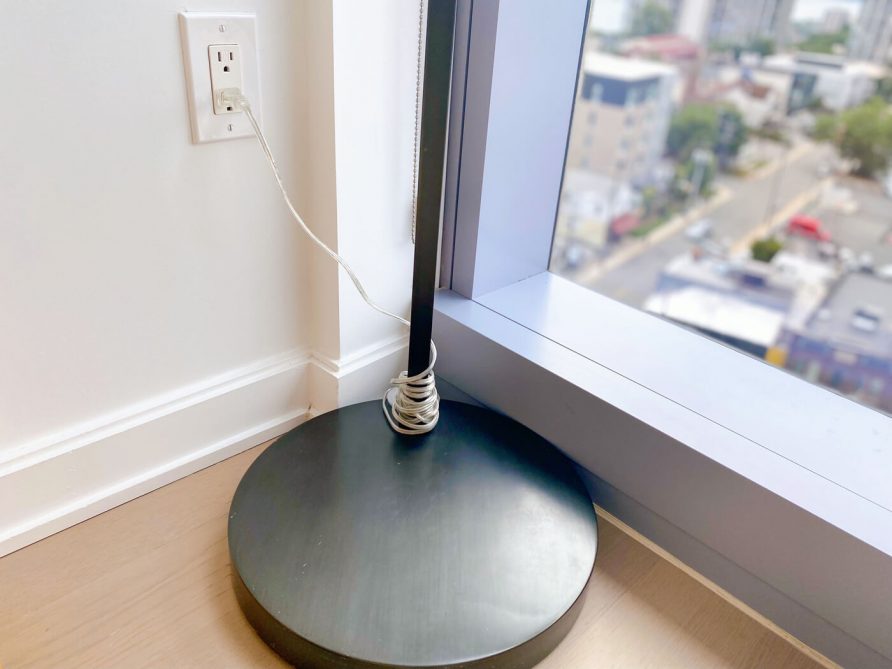 Floor lamps are quite common in Western houses, and some room has no outlet for ceiling light fixtures.
If you place a floor lamp in a corner of the room, there is usually an outlet on a nearby wall. You can use this technique, you can easily adjust the cord, and make the room look neat without using any extra tools.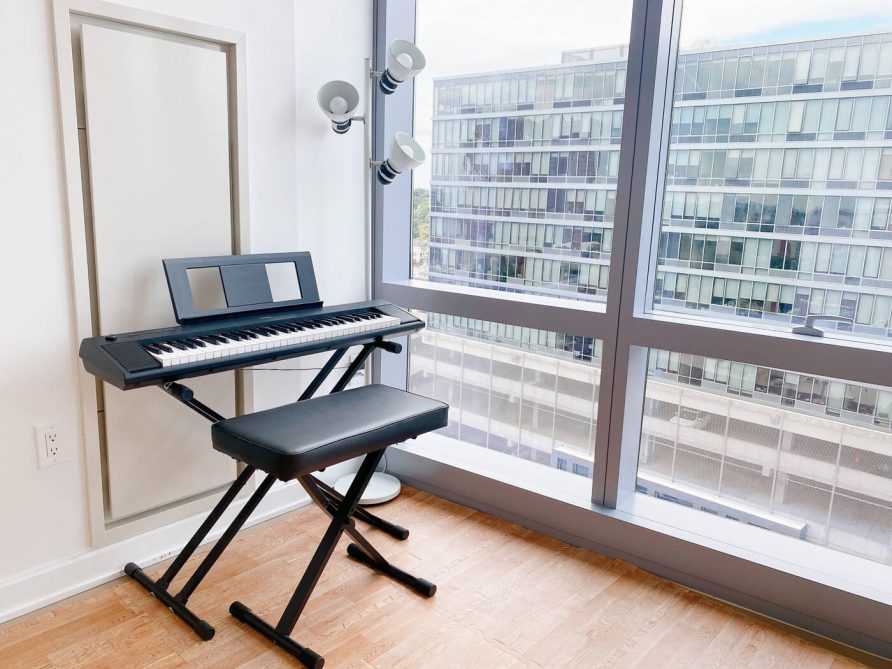 Tips to Prevent Accidents in Your Home
By tidying up cables and cords, you can make your room neat. However, if electric cables and cords are tightly bundled may not get enough voltage, or you may not be able to dissipate heat well enough to cause a fire.
It is very important to keep in mind the following.
◆Do not bundle cords of high-power appliances
Never bundle the cords of high-power appliances such as rice cookers, ovens, hair dryers, hot plates, etc.
◆Consider heat dissipation when organizing cords.
Cables and cords for small energy-consumption appliances such as TVs, PCs, and smartphones, can be lightly bundled or wrapping them.
However, considering heat dissipation, try to keep the surface of the cords exposed to the air as much as possible.

I hope you enjoy this episode and make your life easier.

Author
* * *