The Japanese Home
Introducing unique architectural features and designs
influenced by Japanese culture.
Doing laundry in Japan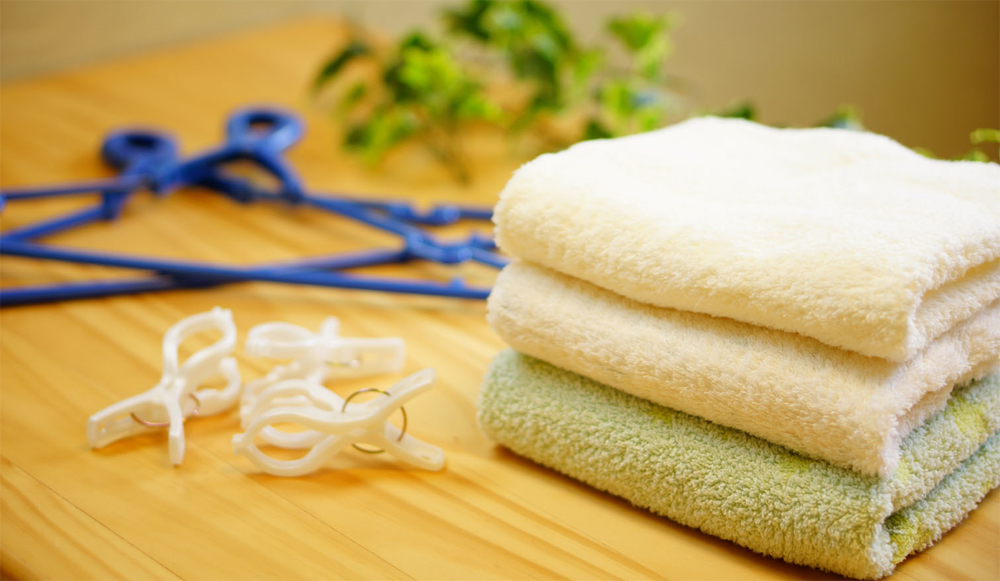 Japanese laundry routine differs culturally.
How often do you do your laundry?
In Japan, it is common to do laundry every day for couples or families.
Single people typically do laundry 1 to 3 times a week.
A family with small children will sometimes do it more than 2-3 times a day.
Is it rare that people in the rest of the world do the laundry every day?
Japanese dry their clothes on the balcony or in the garden
It is not prohibited by law to hang clothes outside in Japan, as it is in some other countries.
Since it is so common, Japanese people don't think drying clothes outside has a negative impact on the landscape or contributes to exposing ones' privacy.
Since the space of the hanging clothes outside is limited, people need to do laundry every day.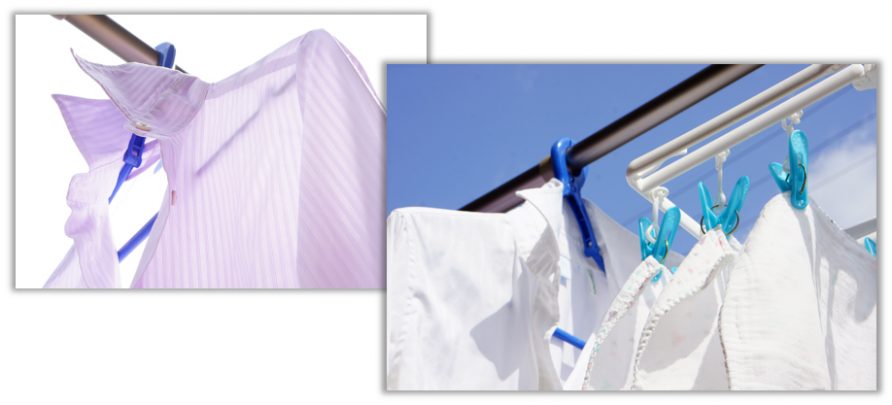 Many other developed countries use a clothes dryer instead.
Even though most households in Japan have a washing machine, a dryer is not very common.
Actually, most homes in Japan do not have space for both washing machines and dryers.
Also, the idea that "It feels better to dry in the sun" has been around for a long time.
There are many Japanese who have never used a clothes dryer.
Some people use washing machines that come with a drying function, or a bathroom heating "bathroom drying function" when it rains.
Where you do think Japanese people install a washing machine?
On a balcony where people typically hang out their clothes to dry?
In a laundry room?
In a utility room?
Or maybe in a kitchen?
The most common place to install a washing machine is in a washroom next to the bathroom.
A washroom here means a small room that contains a sink where you typically wash your face or brush your teeth, and is normally placed next to the bathroom.
Also, as many of you already know, the Japanese bathroom does not have the toilet the bathing area in the same space.
In most Japanese homes, the bathroom consists of only a bathtub with a showering space next to it.
A bathroom floor has a drain system for taking shower.
The toilet is placed in a separate room like a powder room.
A washing room is usually located next to a bathroom so that a person can take off their clothes before taking a bath, and wash in the morning. The floor remains dry because it is separated from the bathroom.
Most Japanese homes have a built-in space with a dedicated faucet for a washing machine in the Washroom.
Compared with the North American standard washing machine, Japanese ones are more compact, and most standard Japanese size washing machines fit in this dedicated space.
Having a washing machine in a washroom is quite handy
As the clothes you took off before taking bath are right there, you can put them directly in the washing machine, or you can put the laundry basket right next to it, so you don't need to carry them around.
When you do your laundry, you can also use the function of the washing machine to recycle the water in the bathtub by attaching an external hose. However, after the laundry has been washed, you will need to put wet clothes in a basket and take them to the place where they will be hung to dry.
You should consider the distance that you would have to carry the heavy wet laundry when you build/design a house.
Japanese daily laundry is helped by various factors
Washing machines in japan have evolved in both function and capacity.
The typical Japanese washing machine load size is 11 ~ 12kg for larger machines, while 7 ~ 8kg load sizes are most common.
While the top load type washing machines are common, the front load type, which have automatic cycles for wash-spin-dry have also recently become available.
Considering the close proximity of neighboring homes, the washing machine is designed to operate quietly.
Using hot-water to wash clothes is less popular in Japan.
One of the reasons is that Japan's tap water is soft, and cold water works well for detergent and fabric softeners.
Also, clothes made in Japan are delicate and are not suitable for washing and drying at high temperatures.
In some countries, doing laundry is more difficult as the facet water is hard and either a lime neutralizing agent is needed, or clothes must be washed at a high temperature over a long period.
Given that, the Japanese laundry environment may be very blessed.