The Japanese Home
Introducing unique architectural features and designs
influenced by Japanese culture.
Japanese Bathroom Equipment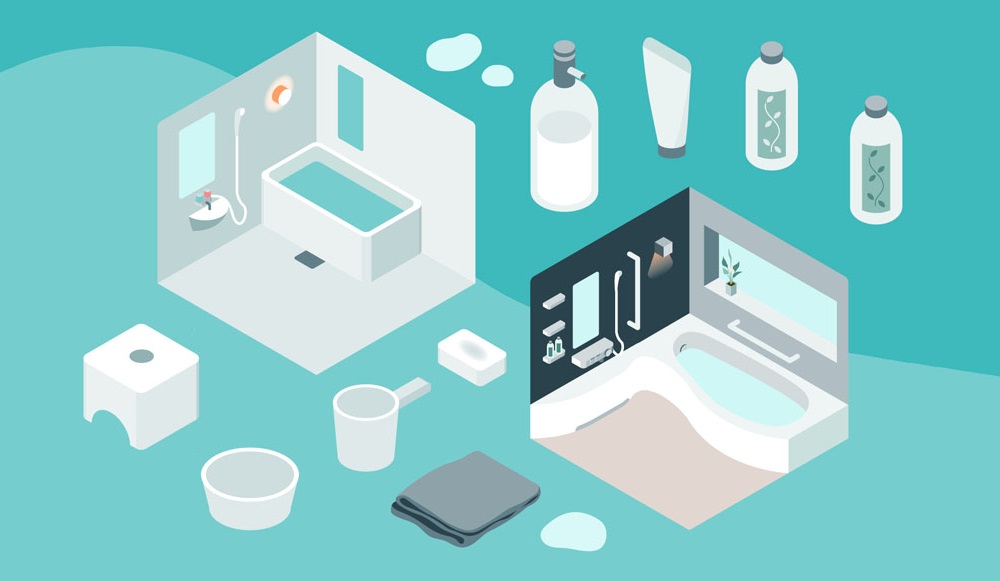 A bathroom is an important space for Japanese people. At the end of the day, cleaning the body, and soaking in the bathtub refreshes their soul and body.
Many Japanese are particular about their bathrooms, and when they are building or remodeling their house, they spend much time thinking about it.

Automatic hot water filling system with one-touch button
Most Japanese people soak in the bathtub everyday, that means they need to fill hot water in the bathtub every day also.
It could be troublesome to adjust the temperature of the water, and stop before the hot water overflows.
In modern Japanese houses, you see often a remote control panel on the wall of the bathroom to fill hot water with right temperature just one-touch button.
One extra remote control panel is installed on the wall near the kitchen also, so you can start filling the hot water while cooking.
When the hot water is filled, the remote controller announces "Water is filled, it's ready for you."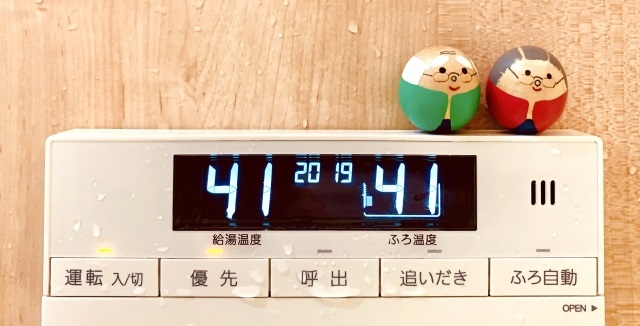 The whole family is happy about the water temperature.
In Japan, there is usually only one bathroom in a house, that means whole family share a bathroom.
Most Japapanese people prefer to take a bath in the evening. Before the first person takes a bath, the bathtub is filled with hot water and family takes turn to take a bath through the night.
Will the water in the bathtub gets cold when the last person takes a bath?It's not a case.
Newer bathtubs have an excellent heat-retaining function, and water does not get cold easily.
In addition, the automatic water circulates system can help to keep the water at a good temperature and the water volume.
Even the last person who is taking the bath in the day still can soak in hot water.

Japanese shower stool for washing your body and hair
You wash your body in the shower space next to the bathtub in a Japanese bathroom.
A low stool is often placed in the shower space and used when they wash body and hair.
Why do Japanese people sit down when washing their bodies and hair?
Sitting and washing is less likely to splash the soap form and water compare with standing and washing.
You need to keep the bathroom clean for the person who take a bath after you.
Also sitting directly on the floor is not hygienic.
For these reasons, they use a low shower stool in Japanese bathroom.

How a Japanese bathroom has appealed to you?
When you have a chance in Japan, try it by soaking the body in hot water and enjoy the relaxation.