The Japanese Home
Introducing unique architectural features and designs
influenced by Japanese culture.
Japanese Minimalist Living Tips for the Overseas Living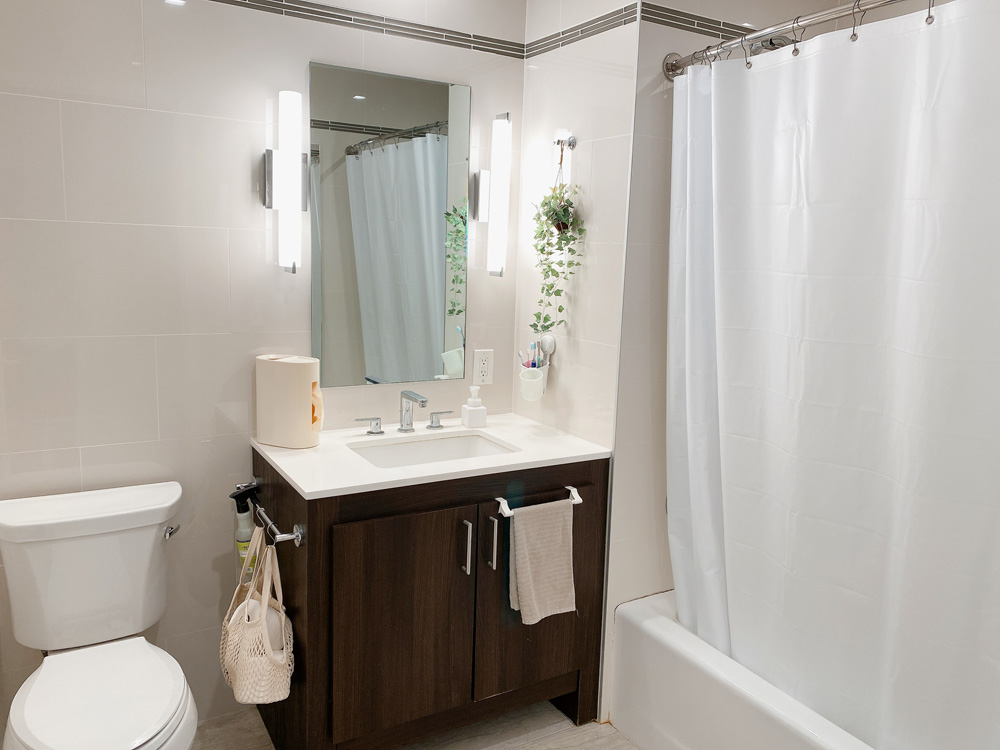 Happy New Year! I'm Sayaka Minami, a Japanese minimalist, and professional organizer. Currently, I live in the U.S. raising three small children.
At a beginning of the new year, many of you wish to change your living atmosphere for the better.
In this issue, I would like to share three tips from the view of a Japanese minimalist and professional organizer.
1.Do not use regular mats!
Door mats, kitchen mats, toilet mats, bath mats… It is a bit awkward to wash those dirty mats with your washing machine which you also use for regular laundry.
Some people even do not bother washing them, and they could be dirty and unhygienic.
For the past several years, I don't use a front door mat, kitchen mat, or toilet mat. I have been living without them and I don't find any problem. It also makes it easier to clean the floor without those mats on the floor.
We use a diatomaceous bath mat. It has been the best material for me because it dries quickly and is hygienic, there is no hustle to wash it.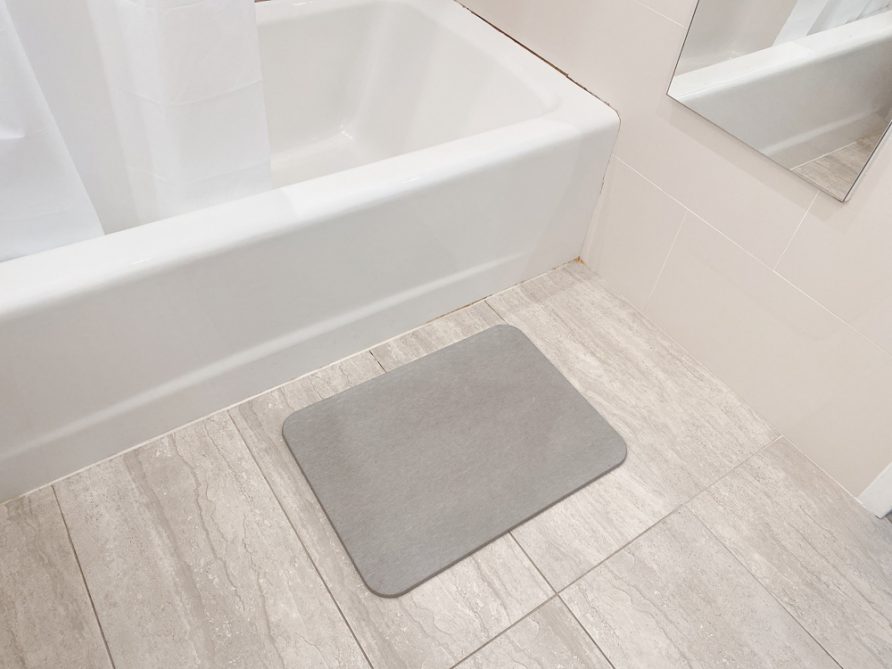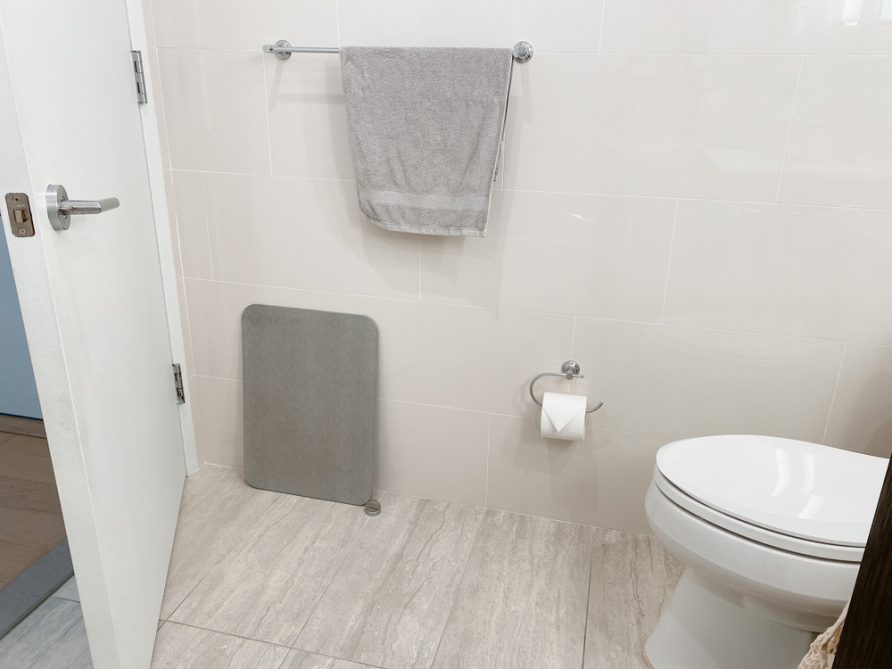 In the living room, we use an interlocking floor joint mat. It has been very handy since we have three small children, it gives some cushion to protect our children from getting hurt, and when they spill something, I just peel off the piece that gets dirty and wash it away. It is a time saver, and we can keep the floor clean.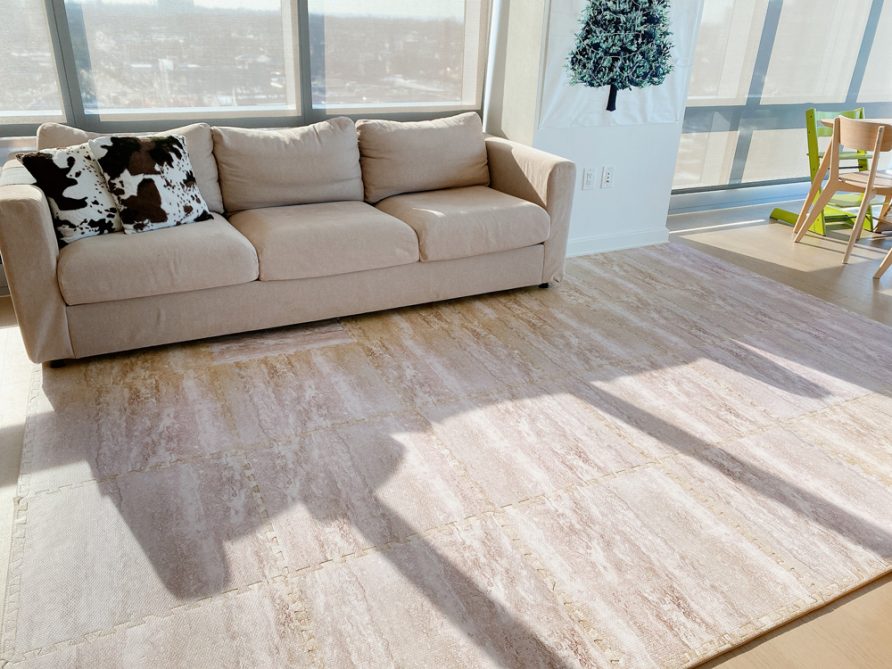 2.Use a showerhead with a hose
Various types of showerheads are available in the US. But a shower head directly attached to the wall is quite popular and it is often seen in apartments. We are renting an apartment and I was not happy about the shower head that is directly attached to the wall. This type of showerhead is not common in Japan, and I was not used to using it. Especially it was very hard to wash our small children with it. Once we replace the showerhead comes with a hose, it became much easier to wash children, and we recommend it to our friends.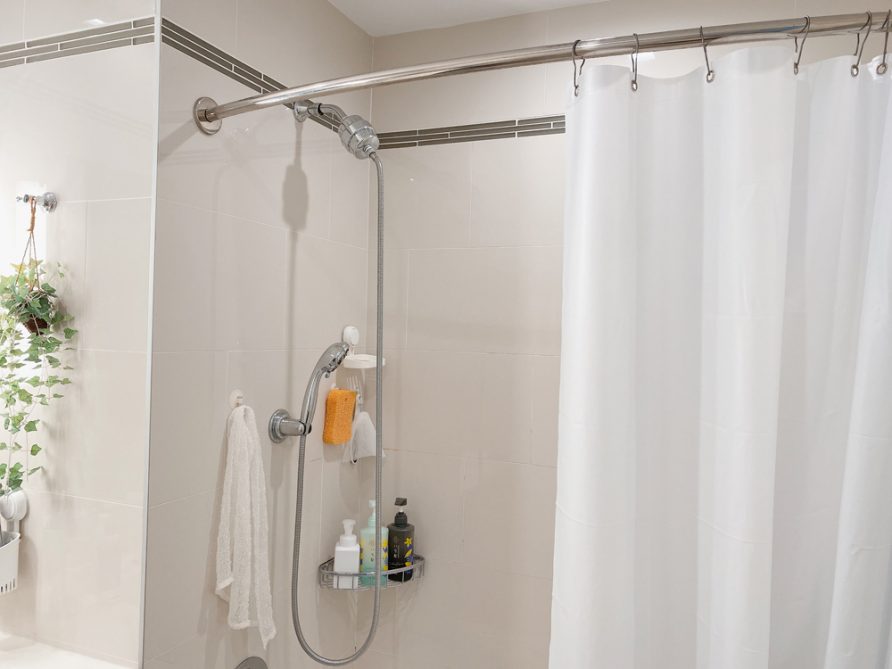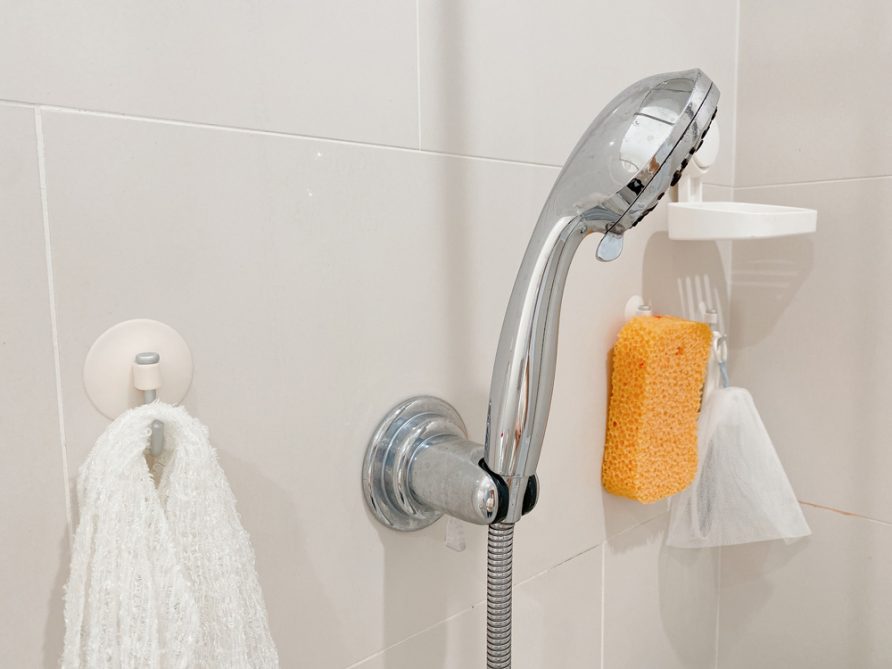 In most cases, showerheads are interchangeable and can be easily replaced it. You can find various types of shower heads at hardware stores, or even online stores, such as Amazon.
We also use a showerhead holder which is easily attached to a wall by suction cups. By using this type of showerhead holder, we can easily adjust the height and attach it exactly where we want to have it.
3.Do not place things in high places
My height is 155cm (5'1″), which is shorter than the US average height. Therefore, even if there was storage space in a high place, closer to the ceiling, I had to use a step ladder to reach it, and it is quite stressful.
I used to store stuff on the higher shelves, especially coming back from the store and nowhere else to store them. But one day, I thought to myself, "I should reduce the stuff that I have so that I don't have to put them so high up.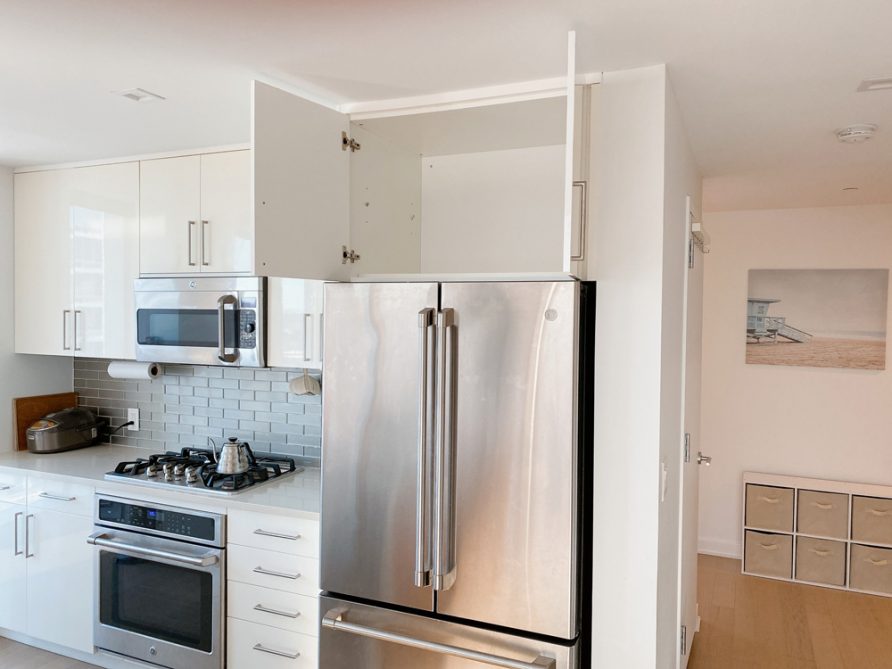 I decided to get rid of stuff that is rarely used or can be substituted. Furthermore, we reorganized the reachable storage space and made it more functional.
In this way, I no longer need to put stuff on a higher shelf or store and no need to use a step ladder in everyday life.
These ideas could be a uniquely Japanese sense and way of life, but I hope somehow you find useful tips.

Author
* * *